I had the privilege to present to this year's AGSM MBA graduates yesterday. The power and benefits of being an infinite learner, perhaps above all else, was my theme. As newly-minted MBAs, this is the start of their own infinite learning journeys.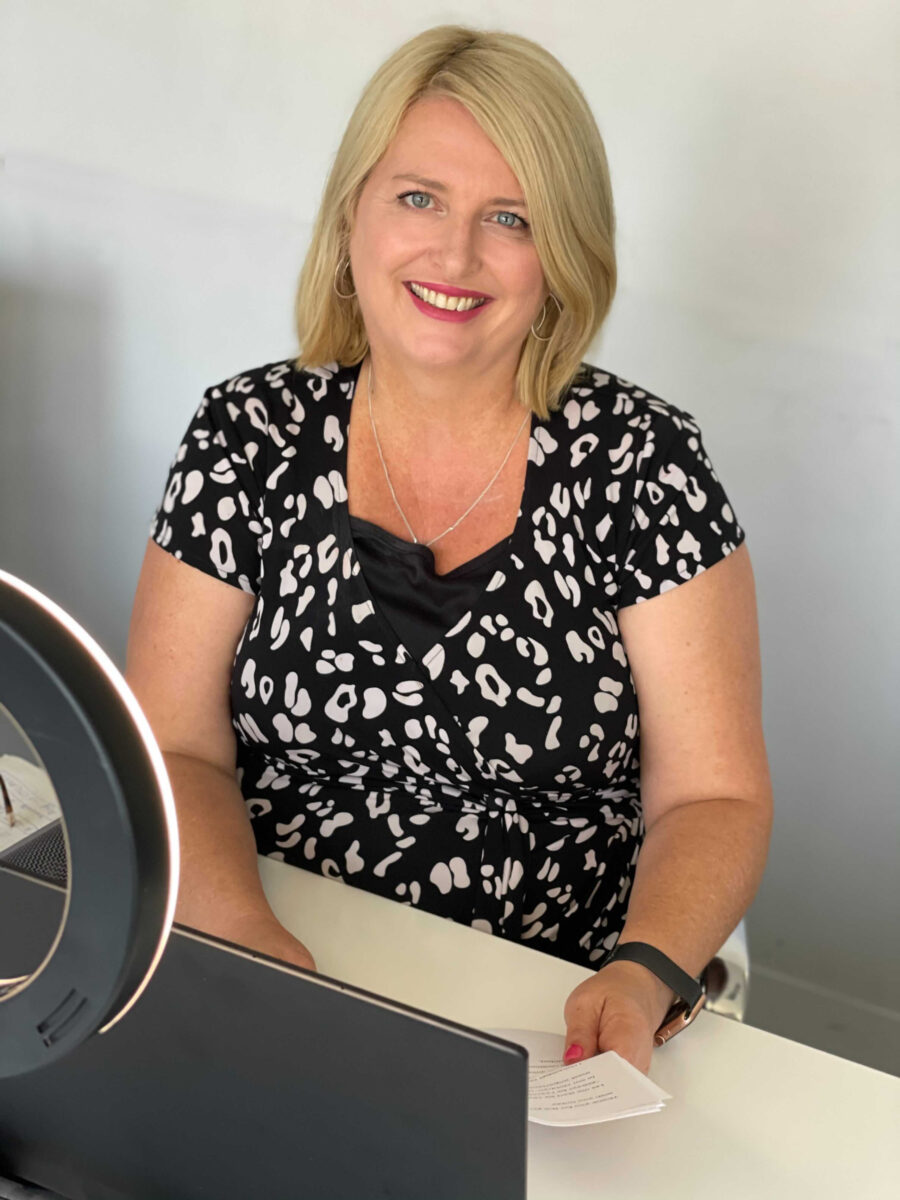 "Thank you for the privilege and opportunity to share my learnings with you today, and a huge congratulations to all of you.
Let me start by saying before, during and post my MBA, I am a lifelong learner. The AGSM mantra of "Always be Learning" is something I believe is important for us to instil in our families, in our children, in our friends, in the organizations where we work, and most-importantly, for ourselves.
I remember reading this quote when young and I still love today, from Oliver Wendell Holmes: "A mind once stretched by a new idea, never regains its original dimensions". And it is something that I personally aspire to do – to continuously push myself beyond my current levels of knowledge and comfort.
After an interesting and successful corporate career, including operating as President & COO of ASX-listed electronics software company Altium, I learned that my passion was for growing businesses and growing people.
I left to found Digivizer, a digital marketing analytics technology company now 10 years old, The Executive Agency, which provided coaching and leadership development (since sold), and goto.game, a destination for all things gaming which is now three years old.
My passion is to help businesses grow by helping them get more sales and outcomes from their digital marketing investment.
And I have learned that if you grow people, you will grow a business.
I started my working career at Macquarie Bank, alongside my Bachelor of Business degree. Aged 20, I applied one of my assignments to develop a marketing plan for Macquarie, designed an organizational structure and added my CV to pitch the plan, team and my role to head it. I ended up, through a series of presentations, in front of the Executive Director for the division, who decided to give me (a young, passionate and very cocky upstart) a go.
This was a good lesson in never waiting for a role to be written, or to take the safe, pre-determined career path. I learned very quickly to align with how organizations make their money, or how they can better use their money. Many executives can help with cost management, fewer can generate new revenue or growth opportunities, revenues and top-line impact.
And it was here that I forged a career based on marketing and leadership that focused on growth.
As my career progressed, I didn't finish my degree, but the years were very much filled with learning – reading, watching, listening, engaging experts and those I admired, studying the "how did they do what they did".
Fast forward to age 39, my children were challenging me about why I was asking them to consider studying hard and take a path to university for themselves, when I myself had not completed it.
I had of course created my own career path, where I achieved great success and financial reward. But it bugged me how often I was asked where I had done my MBA (not if I had done one), and I realized that the "school of business experience" answer did not equal a complete picture when it came to true stretch and infinite learning. So with a view to derisking my foray into entrepreneurial ventures, I enrolled in my MBA here at the AGSM.
It brought amazing focus, support and peer review. And it became much, much more than a "must do" set of tasks.
I used it as my discipline to complete things I needed for my business – today, I still use the cash flow sheet, the marketing plan, and the organizational plan that I built as part of my course work.
And there is no doubt that having a live case study in Digivizer, one where success or failure was real, and which mattered to me personally, added a very meaningful edge and purpose to the MBA.
I am also delighted to share that I was able to use the work I completed in my strategy year – the research, business models, and market plan – to pitch and obtain over $2.2million in funding for Digivizer.
It's now seven years since I was in your shoes. Let me share what I have learned since I graduated:
The first, and this is probably the most important, is to remember the law of the lid (a term created by John Maxwell in the 21 Irrefutable Laws of Leadership). Wherever you allow yourself to be limited to is how far you will grow. If you cap your thinking, or allow others to tell you what you can't do, it will stop and stunt your growth.    For me it was leaving the safety of a corporate role to start my own entrepreneurial venture – challenging me more than anything else I had previously experienced.   It is my observation that most people are their own worst constrainers.  And so I also share Henry Ford's idiom – if you believe you can or you believe you can't, you are right!
Invest in continuous learning. The world is forever changing and it is important you don't fix yourself to any one position. Fix yourself to a compelling vision, and then be prepared to continuously test and learn to get yourselves there. Adaptability, identification of the levers you can use, the understanding of what the environment or variables are when you make these decisions, are essential. Build these skills, so that if they change (and something always will), you can evaluate what they will mean and then adapt. In doing so, you will always be at the forefront of where you aim to be.
Apply what you have learned and everything you learn to guide and be your greatest life-long teacher. As in my own case, your MBA builds your knowledge, capability and skills, but the reality of the world will always throw up new unforeseen challenges, outliers, obstacles – and wonderful opportunities. Example: goto.game, our gaming company, the result of opportunities we saw in working with influencers in the gaming and esports worlds for clients seemed risky – but has more than paid off (and accelerated in a Covid world). Your MBAs equip you to anticipate risk and opportunities, but it is your courage, determination and values that create meaningful and successful responses.
Look after your health. Don't believe in the fallacy that there is no consequence to working too hard, or burning the candle at both ends. It took me a long time to learn this lesson, but I am better for the exercise, the time out that brings a fresh perspective, to sleep, and the good health that sustains you over the long term. Not only will it help you be energized for a long career – it helps you balance the demands of family life. As they say on the airline safety card (remember them!?) "Put your oxygen mask on first – in order to be able to help others". And as you lead, the example you set here is critical to the well-being of your organization.
Invest in and keep your networks up – investment in others will generate returns for you. The business world is small. Your personal reputation and brand become one of the most valuable assets you trade on as time goes on. The more senior your leadership, the more important your ability to influence becomes. Build a model – a frequency of regular contribution, connection, engagement, or investment that builds and grows others. This becomes an amazing source of motivation and enrichment that can be drawn on in important times. And as a leader, the more you grow your people, the more you grow your business
Finally. Remember your value is in the decisions you make – don't spend time on things that anyone can do or that can be automated. Invest in understanding data insights, patterns, and develop and test hypotheses. Think big, make leaps. No great change comes through optimization or playing on the sidelines. It is the decisions you make, the risks that you take, the time that you use well – the one thing that is the same for all of us – that sets you ahead, that makes you super-valuable, and will ensure you continue to excel and move forward in your careers.
Above all, your journey is yours.
Be your very best. Aim to end each day richer in knowledge and experience than the morning.
I wish all of you congratulations – and every success as you embark on a post-MBA world."