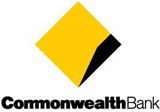 Emma is a keynote speaker addressing the Commonwealth Bank's 2nd Women in Focus conference, held at the prestigious Byron, at Byron Bay 31st August – 3 September, to approximately 100 key banking clients on "How the Social Web is changing the way we do business".
Emma will be presenting latest research, different value and view points into the social web, some case studies and will lead a workshop session on how to leverage the social web across your entire go-to-market strategy and how to link your activities to specific business outcomes.
If you would like to know more about Emma's presentation or would like Emma to speak at your next event, contact Emma at emma@emmalorusso.com.
To find out more about DIGIVIZER's unique capabilties in delivering the social footprint of the people you know (your customers & prospects) and the people you wish you could know (new leads & influencers), visit www.digivizer.com.
To find out more about Commonwealth Bank's Women in Focus Community, visit www.womeninfocus.com.au.