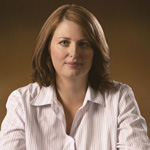 Emma Lo Russo is an experienced organization leader, passionate speaker, writer, business coach and mentor.
Emma has developed leaders and teams to bring outstanding results both nationally and internationally. Emma draws upon her rich global exposure and practical experience gained from leading across a broad spectrum of industries including finance, manufacturing, marketing and technology.
Emma's career-to-date has spanned general management, go-to-market strategy development, planning, and senior marketing leadership roles.  Emma today leads Australian Technology company DIGIVIZER as CEO and is a Director of The Business Agency.
Previously she was President & Chief Operating Officer of Altium with responsibility for the global sales, finance, people, manufacturing, logistics and marketing teams. In her role of President she held overall global responsibility for the company's enterprise strategies, market positioning and key growth initiatives which included the development of a successful IP protection strategy to compete with software piracy.
Before joining Altium, Emma held a range of business management responsibilities for organizations that included Macquarie Bank and MBF.
Emma regularly speaks on a wide range of topics including business strategy, leadership, business transformation, branding, corporate culture, innovation, technology and diversity.  As an experienced senior executive and mother of three young children, she also shares her experience in how to find balance between work and family life.
Emma recently completed an extensive research project interviewing close to 100 women and a number of men on their journey to finding balance between work and parenting.  This provides an interesting and insightful look into the challenges, prejudices, successes and overall strategies that parents, particularly working women have adopted to find balance.
To find out more about DIGIVIZER Pty Ltd, a technology company that provides meaningful insights into the social web by delivering the digital footprints of people you know or people you would like to know, visit www.digivizer.com.
To find out more about The Business Agency, a company that specialises in People, Sales & Strategy solutions incorporating workshops, coaching, mentoring, consulting and outsourcing, all designed to accelerate the growth of individuals and businesses, visit www.thebizagency.com.
Emma has completed Harvard University Leadership and Leading Negotiations programs and is in the process of completing her MBA with the Australian Graduate School of Management.
For further testimonials of Emma's speaking engagements, visit:
http://emmalorusso.com/2009/05/testimonials-recommendations/
If you would like to engage or contact Emma directly, email her at emma@emmalorusso.com.
Or follow Emma at http://twitter.com/EmmaLoRusso